Successful test of ultralight bipod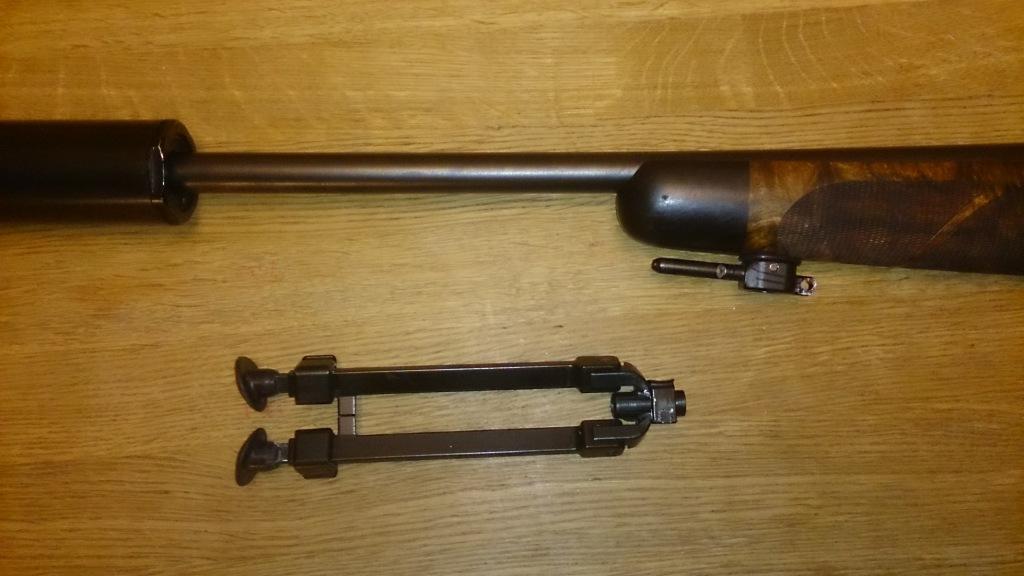 Last week we were in Africa and performed extensive tests of our ultralight bipod. The tests of the bipods and different adapters went very well. We hunted in broken bush country with few level places to lay down and shoot from a bipod. However, when we had the opportunity, it was just a mattter of digging into the pocket for the bipod and click it on. We've attached a few photos of the version we tested and the latest one made of PEEK.
PEEK polymer is regarded as one of the highest performing materials in the world. The weight is half that of aluminium and it's tensile strenght is that of stainless steel. It is widely used in aeronautics where it is found in landing gear struts, gears and exhaust manifolds.
The locking and folding mechanisms enabling the lightweight construction is based on neodymium magnents. A patent application has been submitted.
The target weight for the bipod is 100 grams, about 4oz. With luck we'll launch it before Christmas 2013. Click on the photos to enlarge.