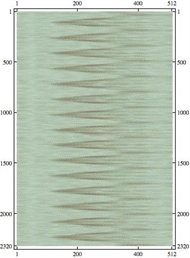 Steinert Sensing Systems AS was founded in 2005 and is the maker of the SuperChrono, the world's first commercially available acoustic shooting chronograph.
A recent addition is the NeoPod ultralight hunting bipod. The first ever made from carbon fiber reinforced PEEK polymer, resulting in a weight of only 82 grams.
Our mission is to take advantage of advances in sensor technology and materials to create exciting new products for hunters and shooters. We are particularly excited about microdisplays, uncooled infrared and low-light image sensors, and we foresee a good future for night vision and weapon sights.
We are a modern networked company with resources all over the world. Our core values are a love of hunting and shooting, design and signal processing, and a passion for thinking outside the box. If you share our Scandinavian and German attention to detail and perfection, we'd like to hear from you.
We are constantly on the lookout for freelancers and companies anywhere in the world with expert knowledge in:
Analogue and digital signal processing
UWB radar signal processing and beamforming
Machine vision and image processing
Sensor fusion
Thermal imaging
Hyperspectral imaging
Camera design
Microdisplays
Optical design
WHDI (Wireless Home Digital Interface)
Optimisation algorithms in MATLAB
Ballistic software development
3D wind modelling
General fluid dynamics
Laser range finders
MIL-SPEC electronics design
Send us a mail to hsn@steinertsensing.com if you'd like to contribute to any of our present or future projects.