The NeoPod universal adapter is designed for sling swivel studs mounted on the underside of the forearm. It works equally well with US 8mm studs and European 6mm studs.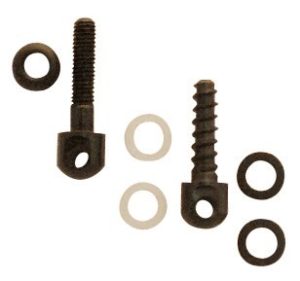 Shown above are GrovTec sling swivel studs.
Here's a Blaser with wood screw sling swivel stud fitted horizontally:

There is no NeoPod adapter for this kind of stock. Not for want of trying. We have experiented with various designs but find it impossible to align the spigot with the barrel. This is due to the tiny variations in the tip geometry between individual guns and the different mounting spots and angles of the stud screw.
To mount a NeoPod in a case like this  you have to either install a sling stud swivel or flush cup under the forearm. We recommend a flush cup as this looks better and is less obtrusive than a protuding stud when the bipod is not in use.
You'll get flush cups from GrovTech or Recknagel. Here's an image from the Recknagel catalog: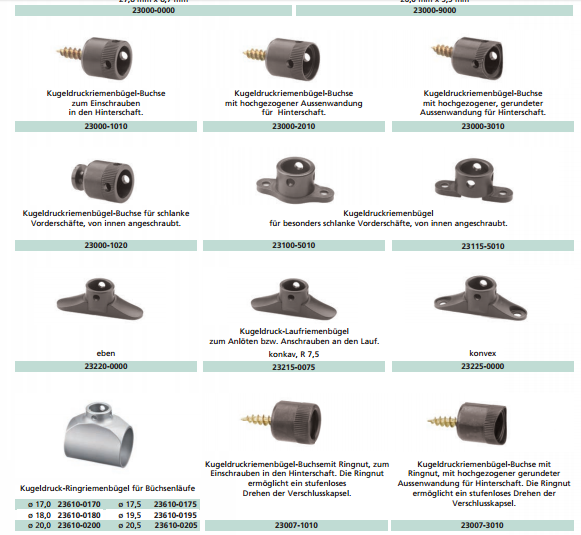 Have your gunsmith install a flush cup and all you have to do to is to pop in one of these: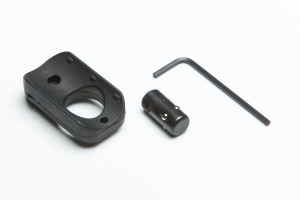 This the flush cup stud adapter set, SKU010, for the NeoPod. Click on the image below to see how it works.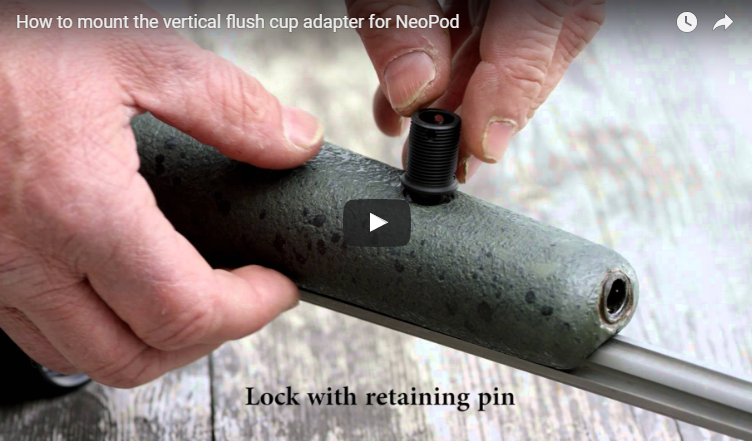 Once mounted on the gun it looks like this: