We believe that the most important aspect of a hunting bipod, apart from helping you make that perfect shot of course, is low weight. It has to be attached to your rifle somehow and we've put a lot of effort into designing lightweight adapters that require no gunsmithing.
Here's a roundup of the current adapters
First out is the standard adapter that comes with bipod.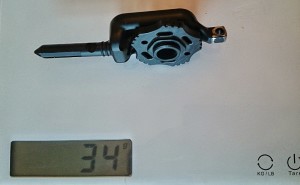 Notice the low weight of only 34 grams. It attaches to standard sling swivel studs, either American or European types. This is the lowest-building adapter of any type on the market. It won't dig into your back and slips easily into an Eberlestock pack. As you can see from the image below, total weight is only 112 grams. This adapter is made to work with a flush cup underneath the forearm. Just slip in a GrovTec stud multi-adapter and you're good to go. Here's a link to GrovTec. The adapter comes with three rubber inlays of various thicknesses to suit any gun. The thickest one works perfectly with any gun fitted with silencer.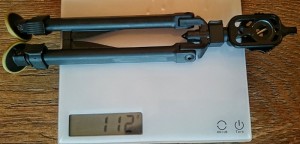 What you see below is the adapter for Blaser R8 Professional. All you have to do is to remove the supplied sling stud and replace it with the adapter.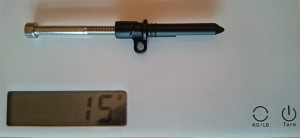 Total net weight for this setup us actually lower than the 93 grams shown as it uses the screw supplied by Blaser.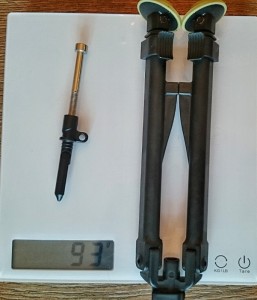 The next adapter is for Blaser R93 Offroad and Professional. Just interchange the supplied sling stud with this and you're all set.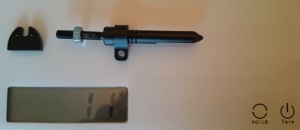 Here's a Picatinny adapter. We expect this to be a hit among anybody using a modern sporting rifle up in the mountains.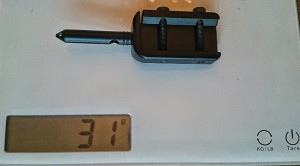 Apart from these we're hard at work with a version for front-mounted flush cup, think Sauer, and a clip-on angled adapter for use with silencers.